1st Place Kayak - Dan Menten 4x winner!
1st Place Raft - WET River Trips!
Supported by: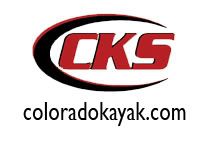 WET River Trips - Steve Liles Photos:
GALLERY
Wes Schrecongost Photos:
GALLERY
Sara Copp Photos:
Russell Heard Photos:
Orion Meredith Photos:
Thanks to everyone for rallying out!
4/29/10 Update:
Sounds like the road is going to remain closed for at least another week. If you're coming in from the East remember the road will be closed just past Freight Train.
Camping at Oak Bottom campground, $5 ACA "Racer" Fee. Everything else is free. We'll have a raffle if you want to win some gear.
Race from Butler Ledge (either above or below, tbd) to the bottom of either the Maw, Overhang, or below.
Salmon at 8.5' and rising.
When:
April 30 - May 2nd, 2010 - Race on May 1st, Race starts
1:23pm
at Put-in. (Either Butler Ledge or Nordheimer Creek Beach)
Where:
Nordheimer or Bulter section of the Cal-Salmon.
Cost:
As always everything is free. Due to permit and insurance issues there is a $5 insurance fee for anyone who is not ACA. Needed: Safety and Volunteers. More on this later but if you can help out I can definitely use your help.
Themed Race:
Hippies vs Nascar. Everyone is encouraged to race in their costume, just be sure you'll still float...and doesn't litter the river!
IF YOU PACK IT IN PLEASE PACK IT OUT. LET'S DO ALL WE CAN TO KEEP THE SALMON RIVER BEAUTIFUL!
Camping:
Free camping will be available at "Campgrounds A+B" at the Nordheimer Campground (Same spot as last year) or at Oak Bottom Campground if Nordy is closed.
Map to Oak Bottom Campground.
View Larger Map
Map to Nordheimer Campground.
View Larger Map
For Information on last year's race:
Click Here
2009 Results
1st Overall - Dan Menten (Laser)
1st Women's Long Boat - Christie Glissmeyer (Green Boat)
1st Men's SB - Tye
1st R4 Raft - Oregon Rafting Team
Thanks to Shon Bollock for the video!
2007 & 08 videos thanks to Daniel Brasuell and
AWetState
.